THE MOST ADVANCED TECHNOLOGY
The Olmar ATG autoclaves for glass lamination are a worldwide reference in industries such as the automotive and construction, where they are used to manufacture glass laminated windscreens and polyvinyl chloride (PVC) resins or the development of laminates of all kinds for buildings and other architectural solutions.
These autoclaves have the latest technology to achieve total control of the process. Glass lamination is achieved by heating air inside the autoclave, either using electrical resistances or a steam/thermal oil exchange. Hot air is uniformly distributed thanks to an electro-ventilator, in order to reach the maximum temperature homogeneity in all areas. Likewise, a water battery cools the environment at the end of the cycle in order to lower the temperature to the desired value and produce an optimum final result.
As a complement of these autoclaves, Olmar has developed the new Heat Soak Test (HST) ovens that can carry out tempered glass sheet breaking tests following the guidelines established in current legislation.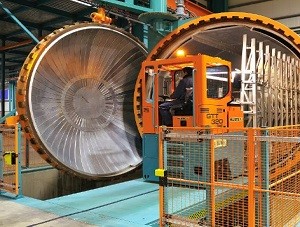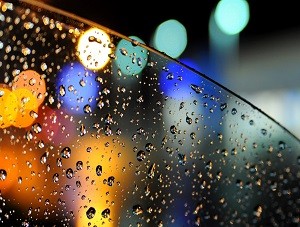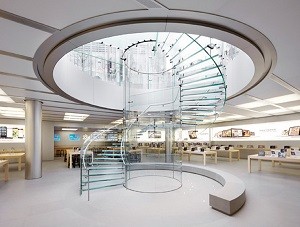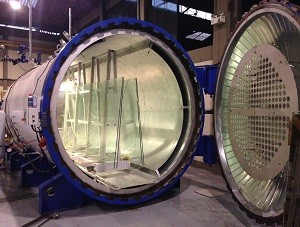 Su título va aquí
Your content goes here. Edit or remove this text inline or in the module Content settings. You can also style every aspect of this content in the module Design settings and even apply custom CSS to this text in the module Advanced settings.
AUTOCLAVES AND LAMINATED GLASS
Glass use has been come widespread in the most technologically advanced projects in recent years, and its production process has gone from practically artisanal methods to unprecedented industrialization.
With applications in countless projects and industrial processes, the exponential growth of laminated glass use is due to five main factors:
Safety: An essential element since the laminated glass industry got started over 50 years ago, especially in the manufacture of windshields for the automotive sector.
Growing creativity in design and architecture: An industry that requires technologically advanced glasses to work with forms that were unimaginable 20 years ago.
Its use as a structural element: Laminated glass has become a central and essential element in the construction of any building. A growing number of natural disasters in recent years (tsunamis, earthquakes, etc.) has make it necessary to design safer buildings and develop stricter laminated glass manufacturing standards worldwide. This demand, in turn, has increased the international presence autoclaves made by Olmar, a leading supplier in the sector.
Energy efficiency via smart laminated glasses: Able to absorb sunlight or automatically darken based on the exterior light conditions. These functions, which are already available in cars and buildings, make it possible to optimize heating and cooling systems, to have a positive environmental impact and significantly reduce CO2
Digitization through the creation of interactive glasses: Able to offer a multitude of functions applicable to the automotive market and for a wide range of domestic and corporate uses.
Since beginning its activities within this sector, Olmar has dedicated a large proportion of its resources and R&D to researching the potential of these new materials, becoming a leading company at a national and international level in the study of them and their industrial applications.
The autoclaves for glass lamination (ATGs) manufactured by Olmar stand out both for their high level of technological development and for their reliability and durability, ensuring top performance and maximum efficiency throughout their entire useful life. The use of glass in increasingly critical manufactured elements has led to an exponential growth in the exigency of the control, fatigue and measurement tests for these units. Only the most advanced autoclaves can ensure the levels of uniformity and the cycles required by the industry, making R&D investment and continuous improvement ever more important.
CYCLE FOR LAMINATED GLASS IN AUTOCLAVE
As we have explained, laminated glass is essentially safety glass made from joining two or more glasses of variable thickness, placing one or more layers of polyvinyl butyral (PVB) between them, and then inserting the assembly into the autoclave.
In a standard cycle, once the glass is put inside the autoclave it must reach a temperature of 140ºC (280ºF) and a pressure of 12.5 barg (180 psi), and remain under those conditions for at least 30 minutes. These conditions may vary, however, based on the thickness and number of panes.
To optimize the productivity of the autoclave, it is essential to work with the supplier to correctly define the maximum amount of time for reaching those temperature and pressure conditions. The data provided below are a good tool for comparing and lining up different autoclave offers
Heating ramp rate: As a starting point and standardized value in the glass industry, we recommend a heating ramp rate of 2ºC/ min., which would allow us to go from 20ºC to 140ºC in 60 minutes. Some suppliers try to reduce their prices by offering ramp rates of 1ºC/min, which limits the capacity of their equipment and its performance (the cycles will be twice as long or the loads half as big).
Cooling ramp rate: As a starting point and standardized value in the glass industry, we also recommend a cooling ramp rate of 2ºC/ min., which would allow us to go from 140ºC to 60ºC in 40 minutes. If you are planning to work with Sentryglas (https://innovationaward.trosifol.com/ventajas-de-sentryglas/?lang=es), the minimum cooling ramp rate must be 2.2ºC/min. Olmar supplies optional "compact cooling systems" that can include different configurations:
Cooling tower
Aero-refrigerator
Chiller
Plate exchanger.
This makes it possible to offer turnkey solutions
Pressurization ramp rate: The maximum time to reach the working pressure of 12.5 barg (180 psig) will be determined by the time defined for the heating ramp rate. Thus, if we have defined a heating ramp rate of 2ºC/min to go from 20ºC to 140ºC, we would have at most 60 minutes to reach that pressure. Olmar works with top global compressor suppliers (Kaeser, Atlas Copco, etc.) to be able to offer a turnkey solution
Depressurization ramp rate: This defines the time needed to go from the working pressure (12.5 barg (180 psig)) down to the atmospheric pressure. Olmar recommends a rate of 0.7 barg/min. Olmar also offers a silencer that has been calculated and designed for these conditions, so as not to exceed the maximum authorized sound level.
CLEANING CYCLE IN AUTOCLAVE (FIRE SAFETY)
It is fully automatic. It is fully automatic.
AUTOCLAVE WITH VERTICAL AIR FLOW (ENGINES AT THE TOP)
Olmar offers an innovative design for autoclaves that are very long or continuous production lines for laminating windshields for cars and buses. These include vertical air flow and engines at the top to enable optimal and uniform air distribution inside the autoclave.
With this configuration we can manufacture an autoclave with two doors: Glass is loaded through a main entrance (door 1) and exits as 100% laminated glass through the opposite end of the autoclave (door 2).
This double-door configuration slightly increases the diameter of the autoclave, which also makes it possible to load glass continuously to reduce time and improve productivity.
HEAT SOAK TEST (HST) IN THE AUTOCLAVE
The technology developed by Olmar can do Heat Soak Tests in the same autoclave that does glass lamination cycles.
By submitting tempered glass to extremely adverse conditions, the Heat Soak Test (HST) process minimizes the risk of spontaneous breakages caused by nickel sulfide particles. This eliminates the risk of spontaneous breakage for this reason in tempered glass for outdoor applications, which is generally difficult to replace.
The European standard EN-14179-1 which regulates the correct procedure for the Heat Soak Test indicates that the Heat Soak process consists of three phases:
A heating phase: The glass goes from an ambient temperature to a temperature of 280ºC
A maintenance phase: The glass is kept at 290ºC +- 10ºC for 2 hours.
A cooling phase: After the maintenance phase is completed, the temperature of the glass is brought back down to the ambient temperature.
THE "SMART" AUTOCLAVE WITH REVOLUTIONARY CONTROL SOFTWARE
Precision and reliability are key factors in glass manufacturing processes. The high level of demand in the automotive and construction sectors requires thorough monitoring and control of all the processes taking place inside the autoclave. For that reason, Olmar has developed the most advanced software in the world for glass lamination autoclaves to achieve its digitalization and efficiency goals for manufacturing processes. The new Olmar autoclaves are essentially smart machines that can automatically control: Pressurization with air; heating ramp rates through the use of electric, thermal oil or vapor batteries; maintenance of vacuum, pressure and temperature values (thermocouples) during curing; subsequent cooling and depressurization. This makes it possible to control and parametrize each of the manufacturing phases. The result is completely transparent glass with optimal PVB creep and relaxation parameters that are always in line with the market's strictest standards.
It is important not only to control and analyze these values (pressure, vacuum and temperature) during the cycle, but after it as well. By studying the data collected during the process taking place inside the autoclave, we can detect possible points for improving and optimizing the cycle. Olmar offers its customers optimized features through a control system fully developed in-house by the company's electrical and software departments. Furthermore, its innovative reporting technology provides the most accurate data control and analysis on the international market, showing its strong commitment to developing what is known as "Industry 4.0" and using all available innovations on its autoclaves.
Olmar has centered its efforts on creating a "smart" autoclave, focusing on developments in the fields of energy efficiency, usability, predictive control and low maintenance.
Its OCS control software includes all these features, reducing the autoclave's consumption costs, improving its productivity, and optimizing any periodic maintenance tasks that must be done. Thanks to its high level of connectivity and the incorporation of the most advanced solutions in remote connection, our technical service is able to provide front-end support to any country in the world.
It is all part of a solid business structure, based on a family tradition that remains flexible and agile, and that can carry out the entire manufacturing process in-house: A company focused on the constant search for innovation and growth. This is demonstrated by its new Cold Additive Technology division, a revolutionary concept borne out of our investment in R&D.
FINITE ELEMENT-BASED CFX AND CFD STUDIES
Olmar does finite element-based homogeneity studies with CFX and CFD software (Fluid dynamics analysis & Control dynamic fluids) with ANSYS.
This structural behavior analysis of the temperature homogeneity or the velocities inside the autoclave have shown that both the mechanical configuration selected for air circulation, and the heating/cooling systems selected, optimize the glass lamination process in the autoclave.
VACUUM SYSTEM AND AUXILIARY EQUIPMENT | CARRIAGES, COOLING SYSTEMS AND COMPRESSORS
Olmar is currently the world leader in manufacturing autoclaves for glass lamination. This leadership is mainly based on combining traditional and innovative engineering and deep knowledge of both the autoclave and the process.
Olmar is thus able to offer its customers the option of a turnkey solution that includes all the auxiliary systems that supplement the autoclave for glass lamination:
Automatic vacuum system comprised of a vacuum pump with lubricated rotating vanes and a number of intakes selected by the customer based on the number of panes to be laminated in the vacuum bag
Manual, semi-automatic and automatic loading systems
Cooling systems with our compact solution, including a cooling tower, aero-refrigerator, chiller, exchanger or a combination of these
State-of-the-art compressors from the brands Kaeser, Atlas Copco or equivalent
Silencer for low sound emissions during depressurization
Hardware and sensors for monitoring processes
The option to select a single supplier for both the autoclave and its auxiliary equipment, facilitate the communication and integration between them, and ensure a higher probability of success in the project's final result.
Hinged or davit arm door
Olmar offers two door opening opens, depending on the design features of each autoclave:
Hinged door opening
Davit arm door opening
The selection of one option or the other will be determined by the diameter of the autoclave, the customer's preference, and the space available. It can function using a hydraulic or pneumatic system and can be manual, semi-automatic or fully automatic.
INTERNATIONAL CERTIFICATES
Olmar has all the required certifications at the manufacturing level and for its procedures and quality, including the CE (Europe), ASME (America and Asia), SELO (China), CU TR (Russia), JIS (Japan), etc.
The company's Quality Department is responsible for ensuring that all the processes carried out with the manufactured units comply with the regulations and requirements of each country, ensuring maximum quality levels at all times.
AUTOMOTIVE AND CONSTRUCTION: THE MAIN SECTORS USING AUTOCLAVES FOR GLASS
The company's experience, backed by thousands of international references and top-level customers, has grown over the years based on values such as excellence, hard work and constant innovation. Leading companies like AGC, Saint-Gobain Glass, Sekurit, Vitro and AGP, among many others, have trusted Olmar autoclaves in some of their most important projects, with products that offer the most advanced solutions for sectors like architecture, construction and automotive. This is evident in the many processes that use and integrate Olmar autoclaves and control systems.
The result is a very wide range of products: From the simplicity of small panes for the home, to windshields for cars and buses, all the way to smart interactive glasses that will very soon become part of our daily lives. There are infinite possibilities, making it possible to manufacture complex laminated glass in sizes and shapes that were unimaginable just 10 years ago.
Olmar is present in all of them, actively participating in ongoing and disruptive projects that will change our future, and contributing hard work, excellence and innovation to previously unseen technological solutions for manufacturing autoclaves for glass lamination. Our OCS control software, currently considered to be the most advanced application for glass treatment, positions Olmar as a leading international company in a global market of growing competitiveness.
Ultimately, increased consumption and production of laminated glass is now a fact of life, with a volume of business soon to exceed 40 billion in sales.
Today, Olmar is a trusted partner to meet this challenge anywhere in the world.
THE FUTURE, A NEW GENERATION OF AUTOCLAVES
The presence of more than 1500 Olmar autoclaves in 150 countries has become a success story and a legacy passed from generation to generation. Olmar is a family company (4th generation) and has established itself as a leading company worldwide, offering its equipment and technological solutions as a guarantee of maximum quality and efficiency to meet the industry's challenges in the years to come. Thanks to the experience gained over its more than 75 years of history, and a team of highly qualified experts, the company is facing these challenges with the security and confidence needed to respond to the needs of its clients around the world.
Olmar, your partner for the future.