THE MOST ADVANCED TECHNOLOGY
Los autoclaves Olmar ATC pour le traitement des matériaux composites sont considérés comme les équipements les plus avancés au niveau technique et de conception, car ils sont utilisés dans les secteurs avec plus d'investissement dans la recherche et le développement des nouveaux matériaux tels que l'aéronautique ou l'ingénierie aérospatiale.
L'apparition de ces nouveaux matériaux a représenté un progrès énorme dans beaucoup de ces secteurs : l'industrie aéronautique (avec les nouveaux A380 / A350) la Formule 1, le secteur aérospatial (fusées, satellites), l'équipement sportif (matériel de ski, planches de surf), la construction (carcasses, poutres pour structures), etc. Ils ont tous introduit des composants fabriqués avec des matériaux composites comme les fibres de verre, les aramides, les polyamides, les polymères et les plastiques spéciaux.
La consolidation des composites est réalisée par des cycles de réchauffement et de refroidissement à une pression déterminée, avec des paramètres variables en fonction de leur composition et des caractéristiques que l'on souhaite obtenir dans chaque processus. Le nouveau logiciel OCS d'Olmar permet de contrôler, étudier et agir sur toutes les variables du processus en temps réels, garantissant un résultat optimal dans chaque cycle.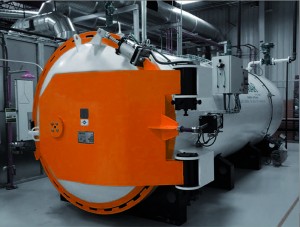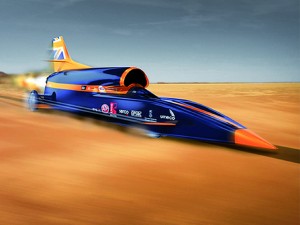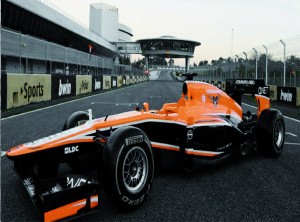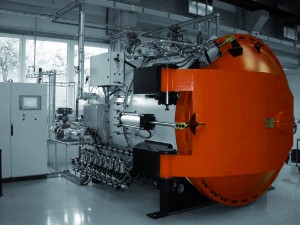 Su título va aquí
Your content goes here. Edit or remove this text inline or in the module Content settings. You can also style every aspect of this content in the module Design settings and even apply custom CSS to this text in the module Advanced settings.
PRODUCTS / AUTOCLAVES FOR COMPOSITE MATERIALS
COMPOSITES AND AUTOCLAVES
Composites have become a technological and industrial solution in high demand worldwide from both large companies and small manufacturers. As they can be used for an infinite variety of different projects and industrial processes, composites are now replacing materials as common as steel or aluminium on a daily basis, given the enormous benefits that can be gained from using them in various diverse fields. Since beginning its activities within this sector, Olmar has dedicated a large proportion of its resources and R&D to researching the potential of these new materials, becoming a leading company at a national and international level in the study of them and their industrial applications.
The autoclaves and ovens for the treatment of composite materials manufactured by Olmar (called "ATCs") stand out not only for their high level of technological development, but also for their reliability and durability, guaranteeing optimum functionality and the highest levels of efficiency throughout their service life. The use of composite materials for increasingly critical manufacturing elements, such as structural parts for planes and aircraft, satellites and launchers in the aerospace sector, chassis and accessories for the automotive industry, or the development of lightweight and ultra-lightweight components for helicopters and unmanned drones, has led to an exponential increase in the demand for control, fatigue and measurement testing for this equipment. Only the most advanced autoclaves and ovens for curing composite materials are capable of guaranteeing the levels of uniformity and the cycles demanded by the industry. This means that making investments in research and innovation, in addition to constant improvements to the performance and functionality of such equipment, is becoming increasingly important.
THE "INTELLIGENT" AUTOCLAVE, A REVOLUTIONARY CONTROL SOFTWARE
Precision and reliability are key factors in the manufacturing processes for composite parts. Due to the high standards that these parts must meet before being installed as a finished product, we must carry out exhaustive monitoring and controls on all the processes that take place within the autoclave. With this in mind, Olmar developed the most advanced software in the world for composite curing autoclaves, thus fulfilling its objective to achieve digitalisation and efficiency in its manufacturing processes. In short, it is an intelligent autoclave that is capable of automatically controlling the pressurisation with air or nitrogen, the heating ramp rate of these fluids through the use of high performance electric or thermal oil batteries, the maintenance of vacuum, pressure and temperature values (thermocouples) during the curing process, and the subsequent cooling and depressurisation of the autoclaves and ovens for the treatment of composite materials, allowing each of their phases to be controlled and configured. It is not only important to control and analyse these values (pressure, vacuum or temperature) during the cycle, but also after it; by studying all the data collected during the process, it is possible to detect potential areas of improvement and to optimise the cycle as much as possible. Thanks to a control system developed entirely by its own electrical and software departments, Olmar can offer its customers an optimum service and use its innovative reporting technology to provide the most accurate data control and analysis on the international market, making a firm commitment to the development of the so-called "Industry 4.0" and applying all available innovations to its autoclaves.
Olmar has ultimately concentrated all of its efforts on the creation of an "intelligent" autoclave, focusing its developments on the areas of energy efficiency, usability, predictive control and low maintenance.
Its OCS control software integrates all these functionalities, reducing the consumption costs of the autoclave, improving its productivity and optimising all regular maintenance tasks that need to be performed. Thanks to its high level of connectivity and the incorporation of the most advanced solutions in remote connection, our technical service is able to provide front-end support to any country in the world.
All of this is encompassed in Olmar, a company with a solid business structure and a strong family tradition, that is both flexible and agile and able to complete the entire manufacturing process in house, thus minimising the need for outsourcing. A company focused on the continuous search for innovation and growth, as demonstrated by its latest line of business: Olmar Additive Manufacturing, a cold metal additive technology with a revolutionary concept born from our investment in R&D.
AERONAUTICS AND AEROSPACE: THE MAIN SECTORS IN THE USE OF AUTOCLAVES
Olmar's experience, endorsed by thousands of international references and first-class clients, has continued to increase over the years, with a strong foundation based on values such as excellence, effort and constant innovation. Leading companies such as Airbus Defence & Space, Airbus Helicopters, General Electric Aviation, Comac, Fokker GKN and many others have placed their trust in Olmar autoclaves for developing some of their most important projects, for programmes that provide the most innovative solutions to sectors such as aeronautics and aerospace. This is demonstrated by the numerous programmes that integrate and use Olmar's autoclaves and control systems, from the manufacture of small surfboards or paddleboards from carbon fibre to the complex manufacturing and assembly processes of the new A350XWB, A320 NEO, A400 M, A380 from Airbus, the 929 model from COMAC or sections of the 737, 777 and 787 from Boeing, among many others. There is a huge variety of different applications, such as the development of space shuttles for Ariane 6 (a project from the European Space Agency (ESA)), some of the components for the most important F1 teams or Koenigsegg's fastest car in the world, or even new forms of passenger transport such as the so-called "electric flying taxis", and Olmar is involved in all of them. They are actively participating in a number of current groundbreaking projects that are going to change the future, providing effort, excellence and innovation through technological solutions for composite curing autoclaves, the likes of which have never seen before. Our control software, currently considered the most advanced application for curing composites, positions Olmar as an international benchmark in an increasingly competitive global market.
Perhaps the most prominent field of application for these new technologies is the aeronautical sector. The use of planes as a means of transport began to spread throughout the world during the later years of the 20th century, but with the beginning of the 21st century, the growth of commercial aviation has been exponential. Far from the luxury that it used to be, air travel is now a regular means of transport that has become widespread in almost every country around the world, from Europe, Asia and America to Africa and Oceania. This "democratisation" of commercial aviation as a regular mode of transport demands an unprecedented response from the global aviation industry: in 2015 there were more than 3 billion passengers and by 2050 the figure is estimated to reach 6 billion. In terms of the number of flights, 2015 ended with an average of 102,000 flights per day, and to meet the demand in 2050 more than 300,000 flights per day will have to be made. With today's world population being 7.4 billion people, and estimated to increase to 9.7 billion by 2050, the changes, infrastructure and technological advances needed to meet the increased demand will be "science fiction". The use of composites is a fundamental part of meeting this challenge, as lighter, more efficient and better performing aircraft are required to service an ever-increasing number of passengers.

THE FUTURE, A NEW GENERATION OF AUTOCLAVES
Within this promising scenario of growth and new challenges, Olmar has consolidated its position as a leading global company, presenting its equipment and technological solutions as a guarantee of optimum quality and efficiency to tackle all the challenges the industry will face over the coming years. The company has accumulated over 75 years of experience since it began, as well as a team of highly qualified technicians and experts, which will allow it to face these new challenges with the security and confidence necessary to respond to the needs of its customers worldwide.
Olmar, your partner for the future.